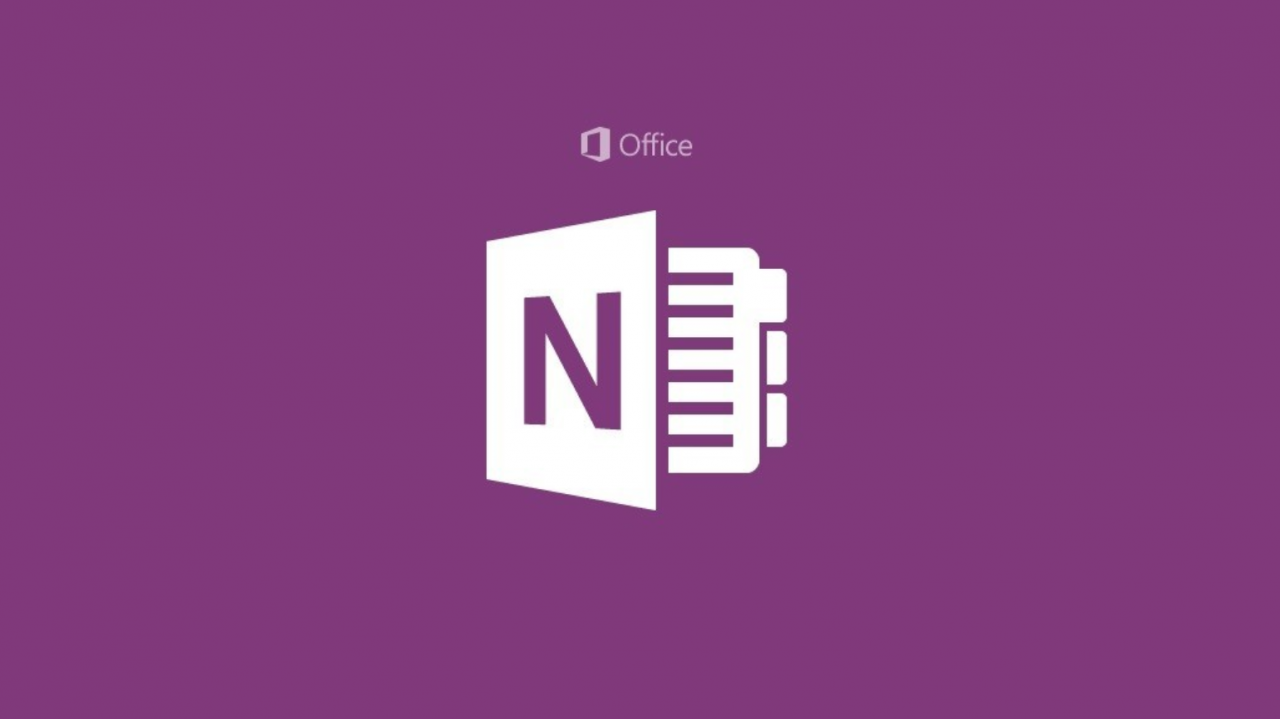 I have a love/hate relationship with OneNote. OneNote is a great idea in principle, especially for information workers and people who do a lot of research. But in my experience, organizing and finding information isn't always easy. Especially if notebooks are not loaded into the application. And OneNote has clearly been designed for touch devices, making use with a keyboard and mouse feel unnatural at times.
OneNote 2016 Disappeared
But regardless of some drawbacks, OneNote is a popular app that many, including myself, find useful. A couple of days back, I was setting up a new notebook for a client project. I wanted to add an email, including an attachment, to the notebook but couldn't find the OneNote button in Outlook. Sending emails to OneNote isn't something I do often but I could have sworn that in the past it was easy to do. You clicked a button, chose the section, and pressed OK. So, what happened to the Send to OneNote feature in Outlook?
The question should have been: What happened to the desktop OneNote app on my PC? You might recall that Microsoft announced last spring that it was no longer developing the desktop version of OneNote and that users should switch to the Windows 10 app. After that announcement, I decided to give the Windows 10 app a try. But what I'd missed was that Microsoft wouldn't be including the desktop version for new users installing Office 365 and that based on telemetry, the desktop app might be uninstalled during an update if it wasn't being used. You can guess that the desktop app got removed at some point, and along with it, the OneNote button in Outlook disappeared.
Install OneNote 2016
One solution is to install the desktop version of OneNote alongside Office 365 Click-To-Run or Office 2019. Microsoft provides a separate downloader for the app here. Once it is reinstalled, the OneNote button in Outlook should be back in its rightful place.
Send Emails to OneNote
Despite that Windows 10 OneNote doesn't have feature parity with the desktop app and that I find it can be unstable at times, I'm going to stick with it as the old version of OneNote is now deprecated. But that means no OneNote button in Outlook. Microsoft instead provides an easy way to send emails from any system, not just Outlook. All you need to do is register your email address and you can then send emails to [email protected].
Click this link. You'll be redirected to Microsoft's OneNote website.
Under the first step, click Set up email to OneNote.
If you are not already signed in, you'll need to provide your username and password to continue.
Select an email address from the list. Any emails sent from the address to [email protected] will be saved as notes.
Note that before you can enable an email address for use with this feature, it must be registered in your Microsoft account.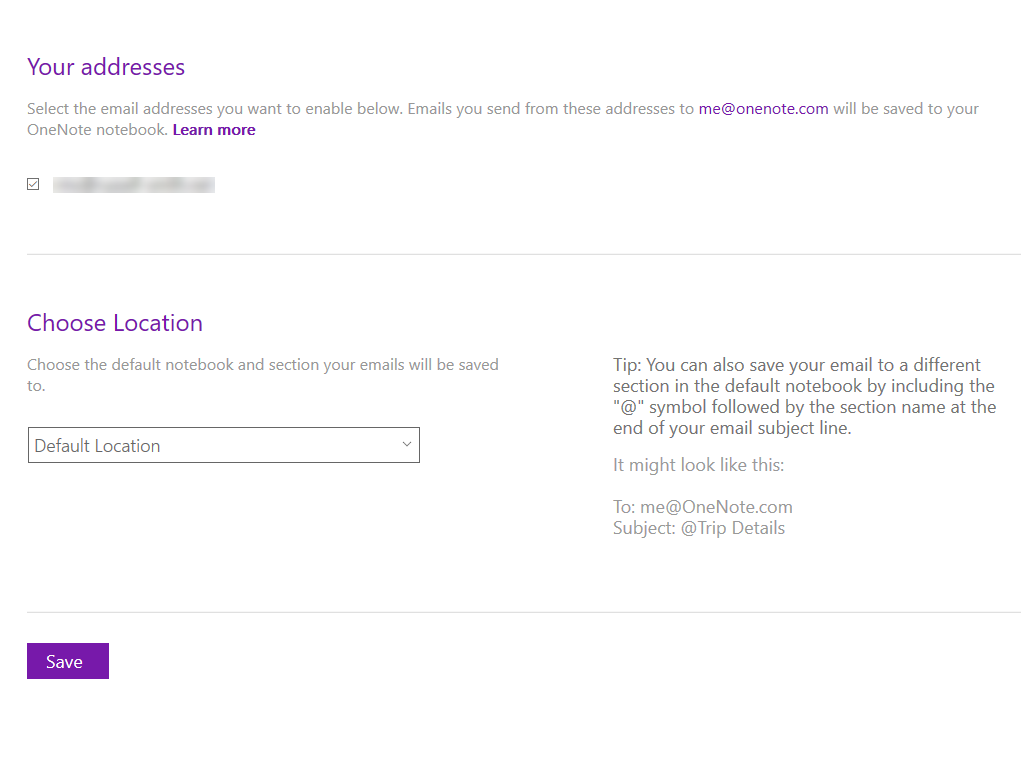 Under Choose Location, select a default section to which emails will be saved as notes.
Click Save.
And that is it. From your email client or web-based email app, send or forward an email to [email protected]. Remember that you must send it from the address that you registered in the steps above. Once the email is sent, check the OneNote location that you specified above and you should see a new note with the email. And if it included an attachment, you'll see that too. This process can take a few minutes.
Additionally, you can save the email as a note in a different section of the default notebook that you selected in the steps above. If you want to save to a section called 'Finance', type @Finance in the subject line of the email.
This way of sending emails to OneNote isn't perfect but it's better than nothing. And unlike the button in Outlook, you can use it to send emails to OneNote from any client or email provider.