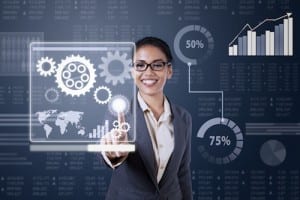 In this opinion post, I will share what I think about the recent reaction by VMware to Microsoft's news that they would be enabling customers to run VMware in Azure data centers. Yes, you read that right – VMware in Azure!



An Admission
I am biased towards Microsoft in the whole Hyper-V versus vSphere thing. I have been since I started working with the release candidate of the original release of Hyper-V for Windows Server 2008. I understood Microsoft's strategy. Even though Hyper-V didn't have all the bells and whistles and even a couple of important features didn't arrive until Windows Server 2008 R2 or Service Pack 1 for Windows Server 2008 R2, I loved the performance of Hyper-V. I loved the tight integration with System Center (the latter would change). And I am a Microsoft MVP, with an expertise in Hyper-V (Cloud and Datacenter Management), so I have been in many a meeting and feedback session with the Hyper-V team over the years.
But despite all that, I recognized VMware as what it was, the first real and biggest player in server virtualization. It was the company that made this technology work in the enterprise. Its product is awesome and it continues to be the market leader (with a degraded market share over the years) – just like Microsoft is the market leader in PC operating systems. Of course, we don't talk about that too much anymore either.
A Heated History
As a tech enthusiast in the enterprise space, was there anything more entertaining than the VMware versus Hyper-V feuds? I left the room black and blue after my first ever presentation on Hyper-V … to a room full of VMware fanboys. Microsoft and VMware dueled over blog posts on topics such as patching, security, disk footprints, performance, pricing, and more. At every Microsoft TechEd, there was always a day 1 session on how Microsoft beat VMware feature versus feature. I got in on some of that action, talking about some of the "chocolate teapot" features of vSphere that fanboys had fetishes for.
Quite honestly, there was a lot of dislike at the core of this battle. I noticed after a little while that I was getting a lot of negative responses/mentions from VMware employees on Twitter. I found it hilarious that a little ole' blogger such as myself could rile up a corporation like that. And then I found out from a Dell employee who was working in VMware that the virtualization giant's marketing group had formed a team to attack me. Hilarious!


For VMware this serious. It is a one-trick pony. VMware wants to be the server abstraction for server hardware in the data center. It has no other play. They realized, much like Rackspace, that it is not big enough to compete with Microsoft or Amazon in the public cloud. (Rackspace retreated to hosted private cloud).
Microsoft's investment in Hyper-V was more strategic. There was no "Hyper-V licensing". There was only Windows Server licensing. Hyper-V was a plan to keep Windows Server relevant as a data center platform but in the background, was being developed to eventually replace "Red Dog" as the hypervisor of Microsoft Azure.
Changing Worlds
When is the last time you heard anyone getting riled up about the vSphere versus Hyper-V debate? When was the last one of those debates that you heard? In my experience, customers have settled into a pattern and the debate has moved on. Today what I hear is:
On-premises virtualization versus public/private cloud
Azure versus AWS
Unfortunately, the Azure versus AWS debate is usually quiet and calm. I miss the entertainment and "wind-up" factor of the past. Enterprises have moved past the old arguments. There's a very good chance that the Fortune 1000's that VMware claimed to be in are using both hypervisors and more. Those enterprises don't care anymore; the hypervisor is a means to get things done. Flashing lights and doo-dads aren't important. Service up-time, agility, cost management, storage (costs), and intelligence are what matter. And for that, we need something different. We need the public cloud.
Sadly, for VMware, it doesn't have much of a fight in that space. VMware, owned by EMC, was acquired by Dell in the biggest tech deal ever. It was a kind of coming together of the dominant players of the past, Dell, EMC, and VMware, They were all hoping against hope that data center drain to the cloud is something that won't happen because none of them have a play in AWS or Azure:
There are exactly zero SANs in the cloud.
You will find no HPE, Dell, Lenovo, etc in the AWS or Azure data centers.
VMware is desperate to stay relevant but everyone is leaving the fondue party even though they've stocked up on cheese.
The Microsoft Announcement
Corey Sanders, Microsoft Director of Compute (Azure), recently posted an article about how to migrate services from on-premises VMware to Microsoft Azure:
Lift-and-shift of VMware virtual machines to Azure, free if completed within 31 days per machine, using Azure Site Recovery (ASR)
A new discovery and orchestration of a lift-and-shift migration using a new service called Azure Migrate
A reminder that Azure offers backup (Microsoft Azure Backup Server/MABS) and DR (ASR) services for VMware customers, as well as log management (OMS Log Analytics) and security monitoring (Azure Security Center)
The biggest bit of news was the most unexpected bit. Next year, Microsoft will be launched a service where customers can move/deploy their virtual machines on VMware running on bare metal hosts in Azure data centers. You might want to take a moment to read that again and digest it: VMware running in Azure.
With the help of some un-announced VMware-certified partners, Microsoft will be running the "full VMware stack" alongside Azure. The goal of this service is to make it possible for VMware customers to move beyond the limits of virtualization. Workloads can be moved to Azure, without disruption on VMware, and come under the management of Azure and be able to integrate (in some ways) with the services of Azure. Over time, customers will start by integrating with Azure and Microsoft hopes they will move off of VMware.
VMware Response
As Brad Sams noted in his story, VMware was not happy. Oh, I loved this! It reminded me of the good ole' days when every announcement or blog post was contended by the competition. I could be snarky and write out the sound of a baby crying, but I'll try to be more mature about this. VMware said that no partners:
"… collaborated with VMware in engineering this offering. This offering has been developed independent of VMware, and is neither certified nor supported by VMware."
I wonder how many deployments VMware are ever involved with. If a certified partner deploys VMware software, that is legitimately purchased with support and is run on VMware-certified hardware, isn't that supported? If that's what Microsoft has done, isn't that supported?
I made a comment about "DellWare" on Twitter and a Dell employee responded to me with:
"I believe you underestimate the autonomy of VMware. They're partnering with AWS and IBM for Pete's sake."
Hmm, so VMware supports their software in AWS as deployed by IBM. What if, let's say, DellEMC deployed VMware on DellEMC hardware in Azure for Microsoft? Would VMware take that tone about lack of support then?
Stuck in the Past
The VMware post goes on for a while talking up VMware and its past achievements. The past is wonderful but this whole thing strikes me of the 30-something cheerleader going back to high school and trying to impress the kids.
VMware has a bit of Citrix problem. Its got great sales today but growth will stop. It will slide into obscurity as an over-the-hill, one-trick-pony. Virtualization was great but few are interested anymore. Sure, VMware does cloud software too but there's a problem. Real cloud lives online in AWS and Azure. AWS and Azure might use VMware but it's to get their customers to where those customers want to be in the end. And that is not on VMware. VMware might contend that they have software-defined storage and networking, an alphabet soup of confusing additional bolt-ons, and that makes them a private cloud. Does anyone really care?
Imagine that you are a developer. You've been told, we use AWS or Azure (it doesn't matter in this example) in the public cloud and we'll use VMware XYZ for private cloud. That means I have two ways to learn/manage to design/deploy/maintain my code. My private cloud is generations behind what my public cloud can do and it's completely different. What will you do? You'll do what devs are doing today, even in government organizations; you'll fire up a credit card subscription in AWS/Azure and you'll do things your own way, completely outside the governance, security, and compliance of the organization. You simply want to do your job effectively and efficiently.
Meanwhile, over in Azure-land, customers will be using Azure public cloud services in combination with consistent on-premises or hosted Azure Stack footprints.



Poor VMware! It must suck to be invited to the party, just so people can use you and then show you to the door before the real funs starts.