Microsoft's Windows 9 media event slated for Sep. 30th is less than 24 hours away, and there's been a number of new rumors and potential news leaks about what we all may see tomorrow. I've gathered up some of the latest rumors and leaks and listed them here in Q & A fashion, along with a summary of more definite Windows 9 news toward the bottom of this post.
The Latest Windows 9 Rumors
The following collection of news bits and rumors have largely hit the web over the last few weeks, so I've summarized some of the more interesting ones here.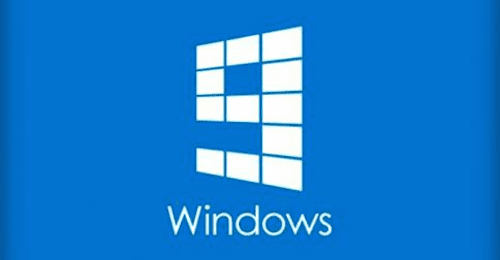 Q. Will the next version of Windows be called Windows 9? Will Windows still be called Windows?
A story by Bill Rigby at Reuters quotes several industry analysts who suggest that Microsoft may rebrand Microsoft Windows to "…an entirely new brand…" or simply call the latest OS "Windows." Given the black eye Microsoft has received over Windows 8 perception and adoption, it's not too much of a leap to see Microsoft consider tinkering with the Windows brand name. Microsoft Windows was a powerful brand with positive connotations a decade ago, but after the advent of the iPhone, the iPad, and flood of Android devices of all shapes and sizes, Microsoft — according to Microsoft COO Kevin Turner — now only holds 15% of the overall computing device market. Throw in the epic fails of Windows Vista and Windows 8, and you can see why Microsoft may consider dumping the Windows brand name. Also: See the recent reference to "Windows TH" a bit farther down in this article for more on potential Windows 9 names.
Q. Will Windows 9 be a free upgrade for Windows 8 Users?
This information comes from a number of sources, with a story by Chris Smith at BGR being the most recent and providing confirmation. Smith references an Indonesian tech publication that quoted Andreas Diantoro — the president of Microsoft Indonesia — saying that Windows 9 would be a free upgrade for all Windows 8 users.
I'd say a free upgrade for consumer users is almost a sure thing, but I'm not so sure if Microsoft is ready to throw all of their enterprise Windows licensing revenue out the… ahem, window. If Microsoft does make Windows 9 a free upgrade for absolutely everyone, it will demonstrate that Microsoft CEO Satya Nadella is serious about remaking Microsoft, and I think it would be a fantastic idea, and the move would go a long way toward getting the bad taste of Windows 8 out of the mouths of both consumers and enterprise alike.
Q. What is Windows TH?
Tom Warren at The Verge posted about how Microsoft may have released info about the Windows 9 Technical Preview download early, with some information about something called "Windows TH" appearing briefing on a Microsoft webpage dubbed the Windows Technical Preview for Enterprise site. Microsoft has since yanked the download page, but the "TH" designation undoubtedly is an abbreviation for "Threshold," which the codename that Windows 9 has been developed under.
What we already know about Windows 9
I've already spent a fair amount of time writing what will more than likely be included in Windows 9 — or whatever it will be called — when it ships in the Spring of 2015. We've already seen leaked screenshots and videos of Windows 9 in action, so in the sake of completeness here's a quick recap of some of the new features we'll see in Windows 9.
New Start menu with traditional desktop and 'Metro' elements
Virtual desktops
New notification center
Cortana voice assistant technology (sourced from Windows Phone 8.1)
We'll be covering the Windows 9 press event on September 30th throughout the day on the Petri IT Knowledgebase, so remember to bookmark Petri and drop by the morning of September 30th to catch up on all the breaking Windows 9 news.
So will you be glued to your PC the morning of September 30th to see what's in store for Windows 9? I'd love to hear what you think we all may see tomorrow, so please drop me an email with your thoughts, add a comment to this blog post, or contact me on Twitter or Google+. You can also catch up on my posts in the Petri IT Knowledgebase forums.