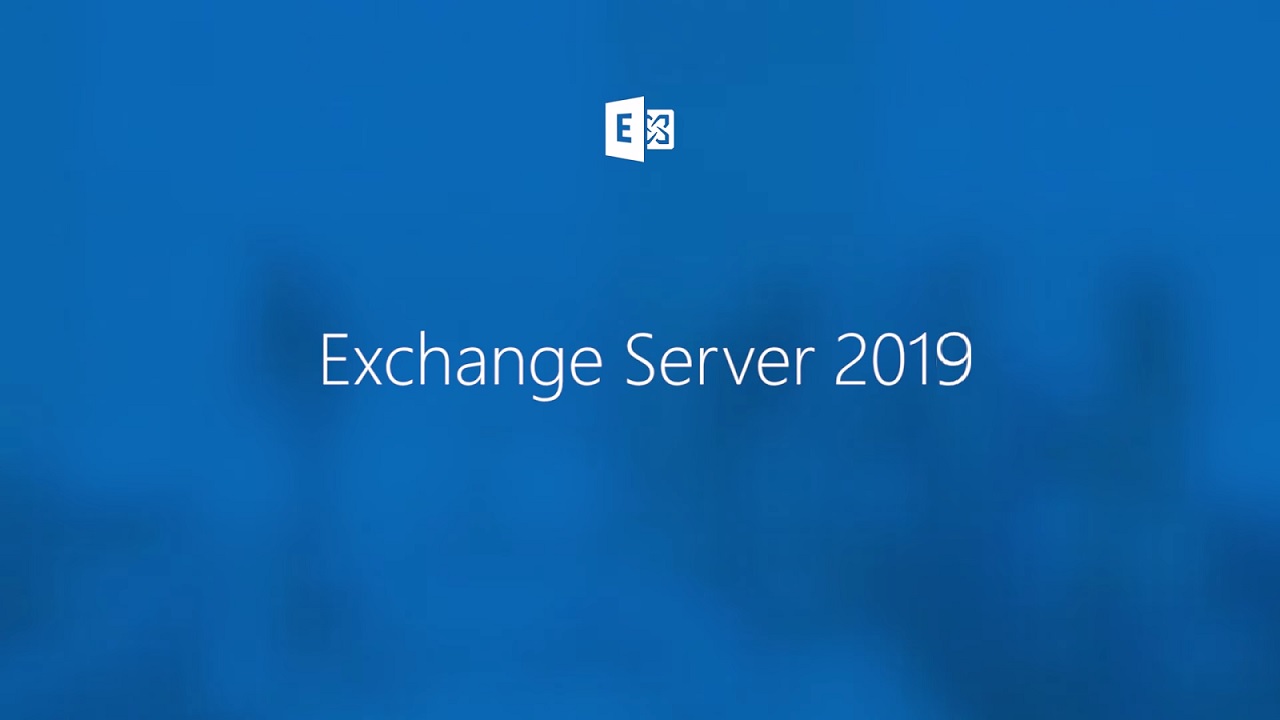 The Last Great Email Server?
At the Ignite 2018 conference last September, Microsoft announced that they would release new versions of the Exchange, SharePoint, and Skype for Business on-premises servers. Today, Microsoft released a preview build of Exchange Server 2019, which you can download here. The build is strictly for evaluation and should not be used in production. The preview runs on either Windows 2016 Server or Windows 2019 Server.
Twenty-two years since the original release of Exchange, I can't help feeling that what we see here is the last hurrah for the world's best email server. It's obvious that Microsoft's attention is focused on Office 365, and it's hard to argue against the results they have delivered in the cloud. Income from commercial cloud services has risen faster than anyone predicted, with the most recent quarterly results ($6.9 billion) equating to an annualized run rate of $27.6 billion). Microsoft lumps Azure, Office 365, and Dynamics into the commercial cloud bucket, but analysts think that Office 365 contributes the bulk of these revenues.
And although some struggle to cope with the sheer pace of change inside Office 365, if you're a feature junkie, Office 365 just keeps on delivering with new applications, new integrations, and new functionality. Much of what we see happening inside Office 365 is Microsoft deploying its complete portfolio, such as adding Microsoft Translator to Teams, connecting Office 365 Groups to SharePoint, or using cloud power to improve security and enable features like automatic transcript and face recognition in Stream.
Hard for On-Premises Software to Compete with the Cloud
It's hard for any on-premises server to compete with cloud services. By its very nature, an on-premises server is a boundary of functionality that must function with a bare minimum of dependent software. In the case of Exchange, that comes down to specific configurations of Windows and Active Directory, which is all you need to get Exchange up and running.
Efforts to make Exchange work better with other on-premises servers have foundered. Take site mailboxes for instance, designed to show off how Exchange 2013 and SharePoint 2013 could work better together. Well, they didn't, largely because of the complexity involved in making the two products communicate with each other.
When it comes down to it, all Microsoft can do with Exchange is make it the best email server on the planet, pure and simple. And that's what Exchange 2019 sets out to deliver with improvements in security, performance, and better management.
More Secure
The internet is a dangerous place for software and mail servers are often targeted by hackers. You can install Exchange 2019 on Windows Server Core, which doesn't sound terribly interesting, but is good for security because it reduces the attack surface (basically, fewer lines of code are needed to run the product, so there's fewer places to find a vulnerability). If you want, you can install the Desktop Experience (the GUI) on Windows  Server and Exchange 2019 will run quite happily, but Microsoft says that server core is "the best choice for our code."
Performance
Time marches on and server configurations swell with memory and processor cores. Your favorite hardware salesperson will be delighted to quote you a monster server with 48 processor cores and up to 256 GB of RAM, and Exchange 2019 will exploit the resources.
Microsoft says that they have re-engineered Exchange search using Bing to make it "even faster" and deliver "better results." Part of that work is the movement of search indexes away from the database level into mailboxes (Big Funnel), something that already works inside Exchange Online. The advantage gained here is that putting everything into the mailbox means that search indexes are protected by Exchange Native Data Protection. Specifically, if a database failover occurs, user mailboxes in the newly activated database copy include up-to-date indexes.
Evolving Storage
For years, Microsoft has focused on the use of low-cost JBOD storage with Exchange. That engineering effort successfully transformed Exchange from a storage hog that demanded high-end SANs (Exchange 2003) to today's Exchange Online, where the economics of low-cost storage allow Microsoft to deliver features like 100 GB default mailbox quotas (but only 50 GB for unlicensed shared mailboxes), expanding archives, and stuff lots of interesting information used by other applications into mailboxes.
Of course, on-premises administrators can also allocate 100 GB mailbox quotas to both personal and shared mailboxes, but the resulting storage will cost more for you than it does Microsoft.
Microsoft's announcement covers the use of SSDs with Exchange, which might come as a surprise, but it's really just that they are using SSDs to host the "hot data" for mailbox databases to speed up access to this data. However, you'll have to wait to see how tiered storage works with Exchange because Microsoft hasn't enabled it in the preview. In fact, you might have to wait until Ignite 2018 rolls around in September to hear details of configuration guidelines.
User Features
Everything discussed so far comes under the heading of block-and-tackle engineering designed to make Exchange 2019 run faster, better, and more securely. Users who connect to an Exchange 2019 server won't necessarily appreciate this work. Their login might be a little faster, but few users will compliment Microsoft for their big funnel work.
In fact, end-users probably won't notice anything much has changed after the introduction of Exchange 2019. Microsoft says that they've transferred some Exchange Online features like Do Not Forward (the ability to stop others forwarding calendar items) and Simplified Calendar Sharing to Exchange 2019, but this is unlikely to justify anyone asking for their mailbox to be moved to the new server.
The Demise of UM
Microsoft says that the Unified Messaging (UM) role will not be part of Exchange 2019. For most customers, this news will be unimportant because UM is a minority interest. But if you use UM with Exchange 2013 or Exchange 2016, this might be a blocker for any migration. For those who want to stay on-premises, Microsoft's suggestions are to use Skype for Business 2019 with Cloud Voicemail. Or if you want to embrace the cloud, move to Office 365. Expect to hear more on this topic at Ignite at sessions that might be quite lively.
Why Upgrade
Some good behind-the-scenes plumbing improvements and slightly better calendaring doesn't deliver a compelling reason to gather the troops to prepare for an Exchange upgrade. After all, these projects usually involve a host of moving parts, including Windows, Active Directory, third-party products connected to Exchange, and perhaps even client software. At least this upgrade has a low impact on users and help desks.
The reason why customers will upgrade is to maintain support. If you've made the decision to stay on-premises, you're probably in it for the long haul. It therefore makes sense to use the most up-to-date software and avoid the problems that arise when a product reaches the end of its supported lifetime. Exchange 2013 entered extended support in April 2018 and Exchange 2016 will get there in October 2020, or roughly two years after Exchange 2019 is likely to make its debut later this year. Given the speed that on-premises upgrades often proceed, especially in large enterprises, that's not a lot of time.
On to 30 Years
Exchange 2019 will extend the lifetime of the product line to 30 years. When you think about it like that, this server has an incredible story reaching back to the times when it was installed on Pentium-powered computers with 128 MB of memory and 4 GB of disk. And yes, people did useful work when connected to such a server (albeit slowly). It's been quite a journey, but I suspect Exchange 2019 marks the beginning of the end.
Follow Tony on Twitter @12Knocksinna.
Want to know more about how to manage Office 365? Find what you need to know in "Office 365 for IT Pros", the most comprehensive eBook covering all aspects of Office 365. Available in PDF and EPUB formats (suitable for iBooks) or for Amazon Kindle.