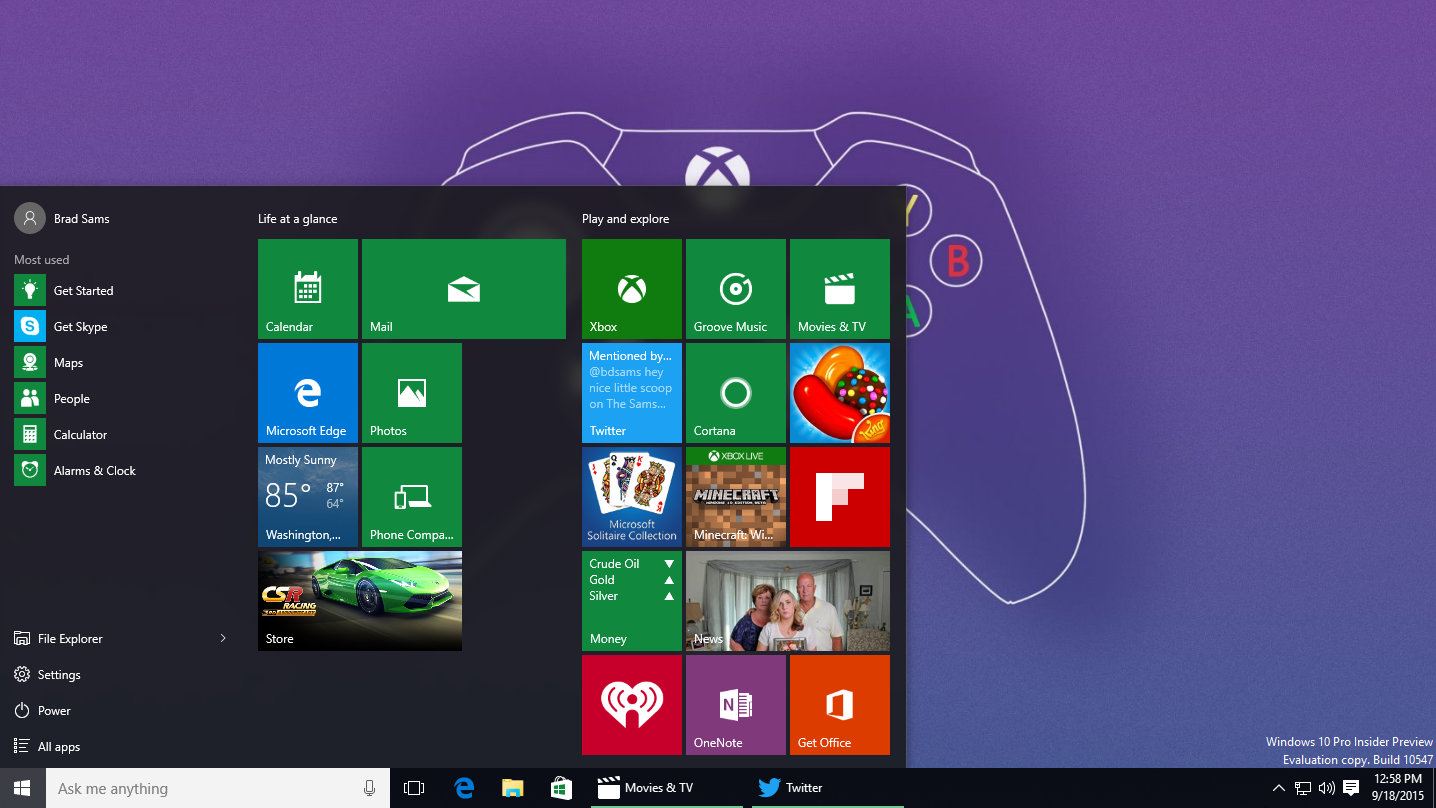 Microsoft's new OS, Windows 10 was released to the world on July 29th and so far, the platform is appearing to be resonating well with consumers. Our last internal checks showed that over 81 million users had installed the OS (likely far higher now) and now a report from an industry analyst says that PC OEMs are seeing higher interest in the OS too.
Generally speaking, you need to be careful when it comes to analyst's notes as they can have a significant amount of 'gut feeling' to them but what makes this note different from Brendan Barnicle of Pacific Crest is that he surveyed PC manufactures to get their sentiment about the trends around Windows 10.
A segment of his note is posted below (you can read more of it here, from StreetInsider):
"Our most recent checks with 28 PC retailers in the United States found increased consumer inquiries for Windows 10. In our survey, 28.6% of 28 retailer respondents indicated that Windows 10 inquiries were better than expected, up from 21.2% of 33 respondents in our early September survey. However, only 17.4% of 23 respondents indicated that Windows 10 was selling faster than expected, down from 22.2% of the 27 respondents in early September"
While the 28.6% and 17.4% figures might not seem impressive, these stats are for interest and sales (respectively) exceeding expectations, not meeting them, which means a sizeable number of OEMs are seeing increased sales with the new OS.
Barnicle believes that Windows 10 could actually be a modest upside for the stock because of low expectations around the OS since it was offered to consumers for free as an upgrade.
For all parties involved, Windows 10 needs to be a success. OEMs need the OS to make their new hardware shine and Microsoft needs Windows 10 to replace Windows 7 as the OS of choice for consumers and corporations.
Thanks for the tip @MohammadMsft