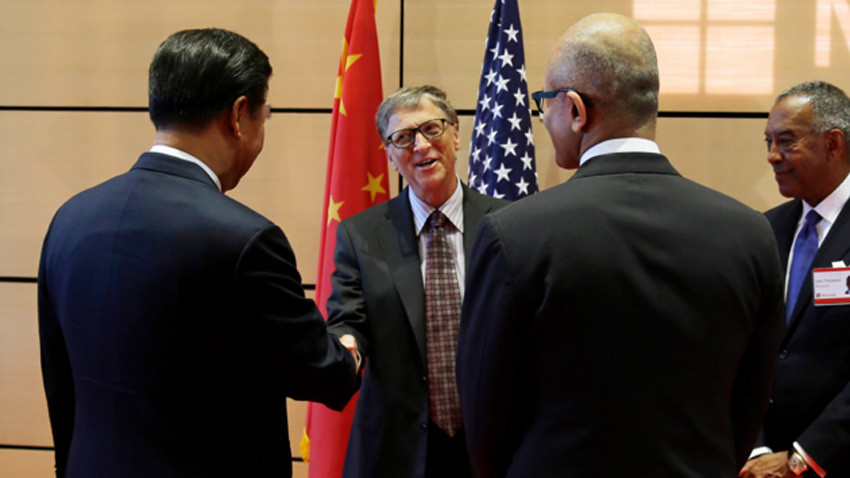 China is not satisfied with Microsoft's response to its ongoing antitrust investigation. And it has requested that the software giant address the "major problems" it has with the data Microsoft used to explain itself.
The basis of the complaint is unclear. A (badly) translated version of the China State Administration For Industry & Commerce (SAIC) statement reads as follows:
"SAIC task force to Microsoft, Microsoft Greater China, the person responsible for the anti-monopoly investigation inquiry, asking them to Administration since Microsoft's alleged monopoly on the case to investigate major issues will be described in an electronic data acquisition and requested its investigation in a timely manner after asking a complete description of the material submitted."
Asked for clarification, the SAIC told The Wall Street Journal that it was asking Microsoft to "explain some major problems with the digital data."
So that doesn't really answer the question, of course. The "major problems" could concern the contents of the data, but they could also concern just the formatting of the data, which Microsoft provided to China digitally.
China first revealed its antitrust probe of Microsoft in 2014, when it accused the firm of obstructing its investigation. As a result, SAIC investigators raided Microsoft's offices in China, looking for information about how the firm secured its software products.
Underlying the Chinese actions against Microsoft is a growing xenophobia about outside technology in the wake of the Snowden NSA revelations and anger over Microsoft's decision to halt support for Windows XP in 2014.
Tied to this, of course, is that while Windows, and Windows XP in particular, is very popular in China, few copies were ever paid for there, in a country renowned for its software piracy. So China's indignation over Microsoft belatedly retiring an ancient, out-of-date and insecure Windows version is a bit hard to understand.
To bolster relations with China, which is the largest market in the world, Microsoft—like other U.S. tech firms—has feted officials from the company and is investing in partnerships there that meet the curious requirements of Chinese law.
In September, Microsoft CEO Satya Nadella warmly received China president Xi Jinping as part of the latter's first state visit to the United States. During a heavily-choreographed visit to the Microsoft campus, Mr. Xi spoke of better relations between China and U.S.-based tech companies, and the leaders of many high-profile tech firms—Facebook's Mark Zuckerberg, Apple's Tim Cook, Amazon's Jeff Bezos, and others—had raced to Redmond to be part of the photo ops. But he also explained that Internet services expansion in China would happen only by respecting "national realities," which is to say censorship.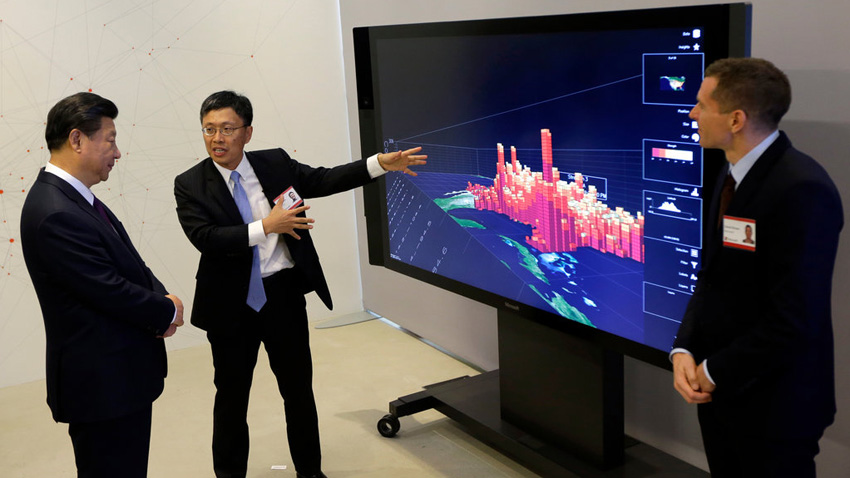 Also in September, Microsoft announced that it would ship a custom version of Windows 10 for the Chinese market, and do so in partnership with three Chinese firms. Microsoft even replaced the Bing search engine with one from China's Baidu.
And when Microsoft belatedly launched the Xbox One in China in October, nearly two years after it launched elsewhere, it did so courtesy of a partnership with BesTV, a China-required joint venture.
The glad-handing apparently had no effect on China's strategy, however. And China seems as committed as ever to keep Microsoft—and other powerful U.S. tech companies—in check with regulatory nonsense while it develops—some allege steal—competing technologies of its own.
"Microsoft is serious about complying with China's laws and committed to addressing SAIC's questions and concerns," a statement from the software claims. Of course it is. Microsoft can't ignore a country the size of China no matter the problems, or the risks.