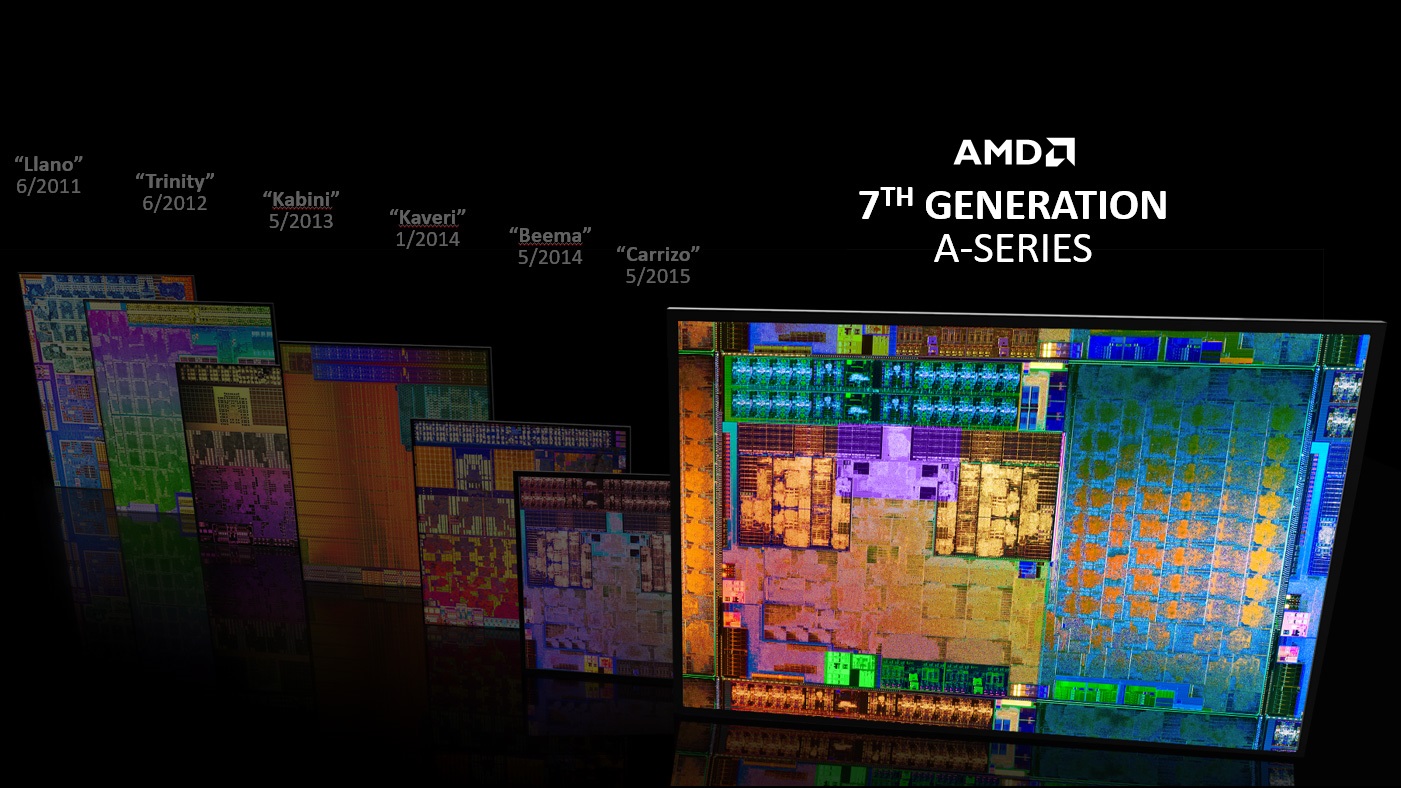 AMD announced this morning that it is fast-tracking the move to next-generation microprocessors and will ship its first mobile-oriented 7th generation A-series CPUs in select HP notebook PCs. AMD will then round out the processor lineup, codenamed "Bristol Ridge," throughout 2016.
"Consumers want more for their money than ever before: Sharper graphics, faster performance, and longer battery life," AMD senior vice president and general manager Jim Anderson said in a prepared statement. "We have focused on working with key [hardware] partners to develop outstanding computing platforms that will fully take advantage of the powerful 7th Generation AMD APUs [accelerated processing units] … I'm very proud of the exceptional AMD engineering execution that enabled us to accelerate these exciting new products into the market for our customers and end users."
AMD's "Bristol Ridge" processor chipsets are an incremental upgrade to the current-generation "Carrizo" CPUs, a sort of "tock" in the development cycle. But because they are optimized for mobile devices, the first "Bristol Ridge" chips will deliver both better performance and battery life, and are thus ideally timed. A future generation of chips, codenamed "Zen," represents a major change, or "tick," and is due in 2017.
HP's new Envy x360 is the first "Bristol Ridge"-based design: It features a 15.6-inch Full HD (1920 x 1080) display, AMD FX, 8 GB of RAM, and a 1 TB HDD, and will retail for $680. (HP will sell Intel Core i5/i7 versions of the new Envy x360 as well.) Other PCs from HP and other PC makers will follow, AMD says.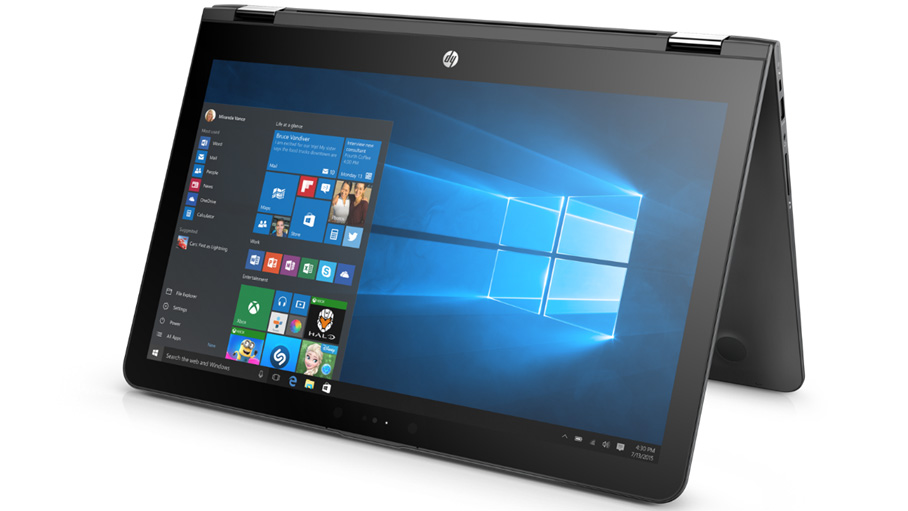 "We think the HP ENVY x360 will resonate with consumers who are looking for the entertainment- and productivity-enhancing capabilities of the ENVY x360 design, which really showcases AMD computing and graphics prowess," AMD's Kevin Frost says.
While the "real" launch of the "Bristol Ridge" processor family is set for Computex 2016 in late May—at which point AMD will show off other PC designs based on the chipsets—AMD says that it is already shipping both quad- and dual-core 7th generation A-series processors to PC makers. These mobile-optimized chips offer up to a 50 percent performance improvement when compared to its FX chipsets of just two years ago, and come with Radeon R7 or R5 graphics.
AMD's decision to launch early with mobile-focused A-series processors is a good one: Intel's current lineup, codenamed "Skylake" has been highly unreliable, and has triggered a schedule change for the processor giant, which will now sandwich yet another "tock" release, called "Kaby Lake," before its next major chipset upgrade. So with its own tiered rollout, "Bristol Ridge" will compete with both "Skylake" and "Kaby Lake" designs.