It's that time if year again, when the airwaves are stuffed with Christmas songs and stressed-out throngs of holiday shoppers risk life, limb, and sanity to get that perfect gift for that special someone. System administrators are no different, and would undoubtedly enjoy giving and receiving some thoughtful holiday gifts. While a lot of other holiday gift guides get published this time of year, we wanted to write one specifically aimed at system administrators, just like we did for 2012 and 2013.
So what follows is a holiday gift guide put together by some of the editors, writers, staff, and contributors at the Petri IT Knowledgebase. Regardless if you're celebrating Hanukkah, Christmas, Kwanzaa, Festivus, or want to simply give someone a gift this time of year,  we hope you enjoy the list. Have some holiday favorite gifts of your own that didn't make the cut? Add comment or two to this blog post and tell us what we missed.
1. What If? Serious Scientific Answers to Absurd Hypothetical Questions
Price: $15.00, by Randall Munroe  Gift suggestion written by: Blair Greenwood (@blair_greenwood), Senior Editor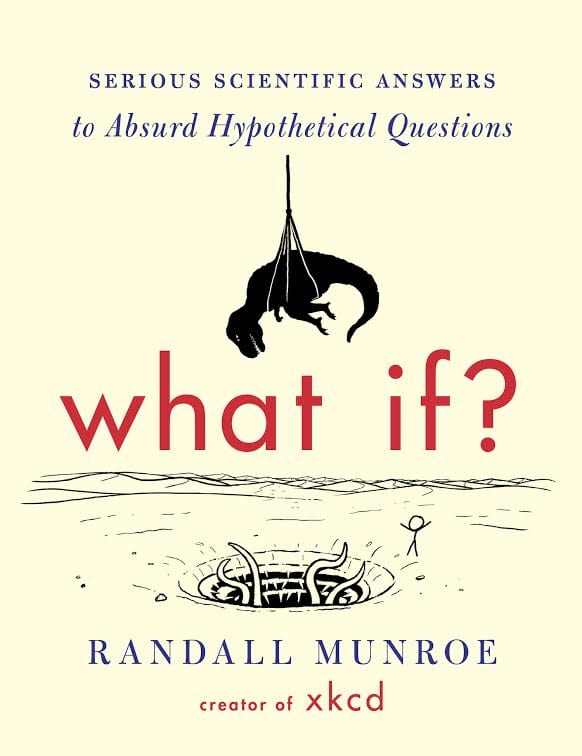 Are you a fan of the web comic xkcd? If so, then you may want to pick up the creator's book, What If?, which was recently released this fall. The author of xkcd, Randall Munroe, has been known to answer wildly outrageous questions that most people wouldn't normally think to ask. Even better, Munroe answers these questions with stick-figure illustrations and backs his answers with science by running computer simulations and math equations. In his book, he answers questions such as, how long would humanity last if there was a robot apocalypse, and how fast can you hit a speed bump and live? This book not only includes new questions that have never been featured on xkcd.com, but it also features expanded answers from the xkcd website. If you love to ponder scientific and hypothetical questions, then be sure to pick up this hilarious and entertaining read.
2. Logitech Keys-To-Go iPad Keyboard
Price: $70.00, Logitech  Suggestion written by: Melissa Palmer (@vmiss33)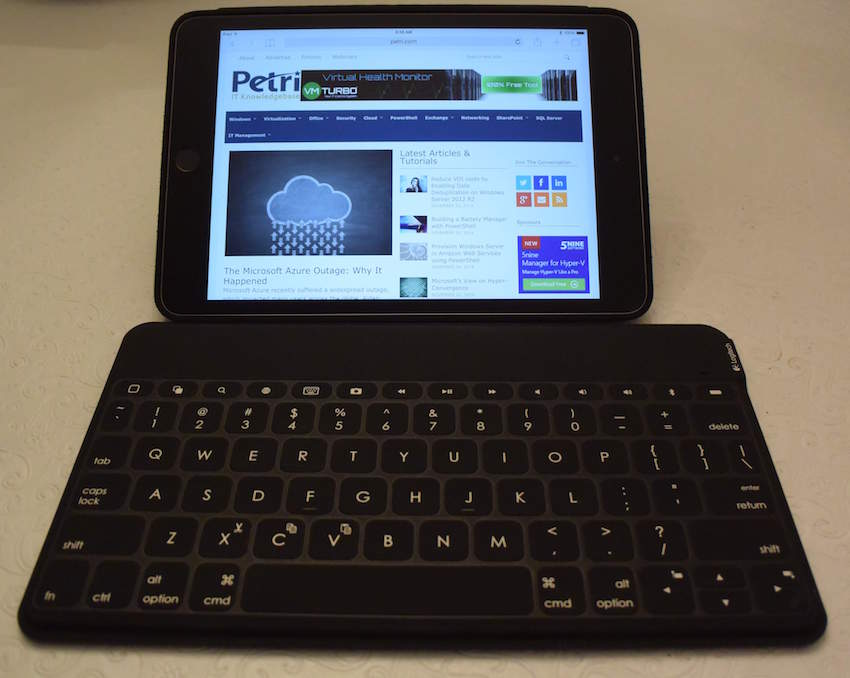 Logitech is known for its great iPad keyboards, which usually are built into a clamshell case. For those of us who aren't a fan of this case and the added weight, Logitech has released its new Keys-To-Go keyboard. Keys-To-Go is an ultra lightweight portable keyboard with an added bonus — spill protection. Keys-To-Go is confirmed to survive a bottle of SmartWater being knocked over onto it. It doesn't take long to get used to typing on Keys-To-Go at all, and the keys are decently sized despite its small form factor. Since keys to go isn't actually attached to your iPad's case, you can use it in any configuration you can think of. It pairs great with any iPad, especially an iPad Mini 3, as shown.
3. Microsoft Arc Touch Mouse
Price: $60.00, Microsoft  Suggestion written by: Russell Smith (@smithrussell), Petri Contributing Editor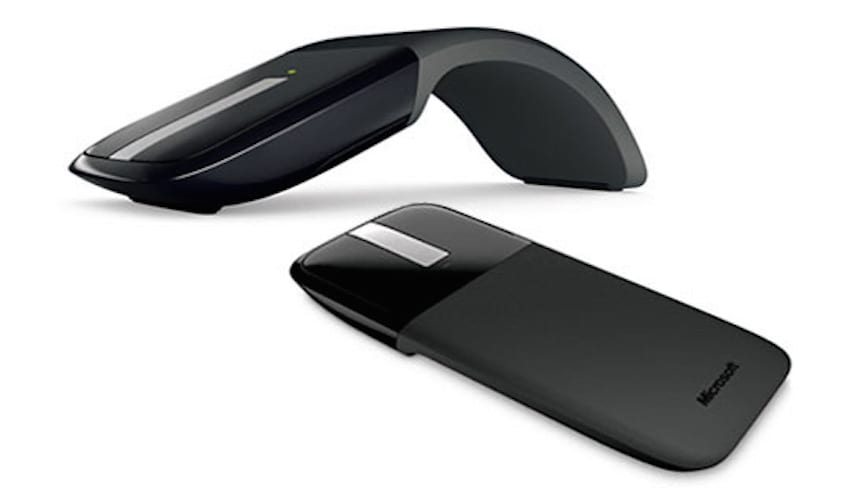 As far as portable mice go, Microsoft's Arc Touch Mouse is a tad on the expensive side, retailing at $59.95, but as far as I'm concerned it's worth every dime. While I'd originally intended that the Arc Touch be just a travel companion, I liked it so much it replaced my Logitech gaming mouse that I use in the office. I initially feared, as with mice I've owned in the past, that the Arc Touch would be too small for regular use, but not only does it feel extra comfy in the hand, it's super accurate on all surfaces except for clear glass, making it especially convenient when on the road.
The ability to literally fold this mouse and pack it away isn't just a gimmick, but it can also be used to impress friends who will gasp with surprise when they find out it's made by Microsoft. Who knew Microsoft could be this cool? And the touch strip on top replaces the traditional scroll wheel, helping to keep the mouse look really sleek. Finally, the powerful magnet on the underbelly is for attaching the USB dongle, making sure it never gets lost in transit.
4. iRobot Roomba, Scooba and Braava by iRobot
Price: Starts at $229, iRobot  Suggestion written by: Theresa Miller (@24x7ITConnect), Petri Contributor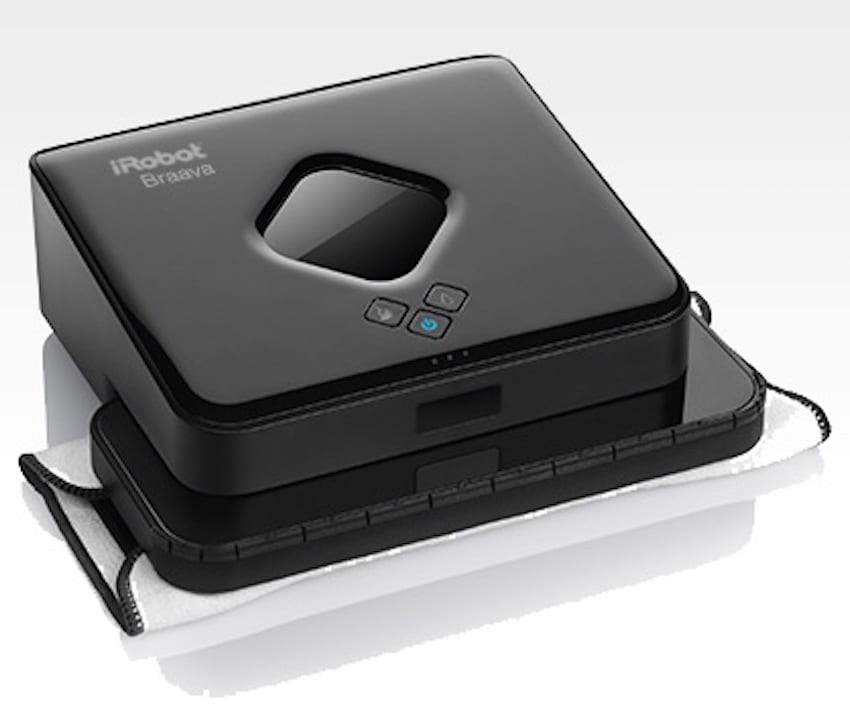 Since I was a kid I have always enjoyed robots, where at one point I had a toy robot named 2XL. Now with modern technologies, robots of all kinds are becoming part of our daily lives at work and home to help us in day-to-day activities.
This holiday gift pick is a robot that allows the systems administrator to relax more after a long day at the office. The savvy systems administrator doesn't want to be burdened with scrubbing floors and housekeeping. The most efficient administrator will automate as much as their work as possible, so why not automate some of the housework? iRobot has a series of robots that will do just that for you by making sure your floors are being cleaned while you are away. This includes vacuuming, sweeping and even floor washing, allowing you to work smarter, not harder and even enjoy a little fun time, too.
5. Dell 28-inch Ultra HD 4K Monitor
Price: $500, Dell  Suggestion written by: Jonathan Hassell (@jghassell), Petri Contributor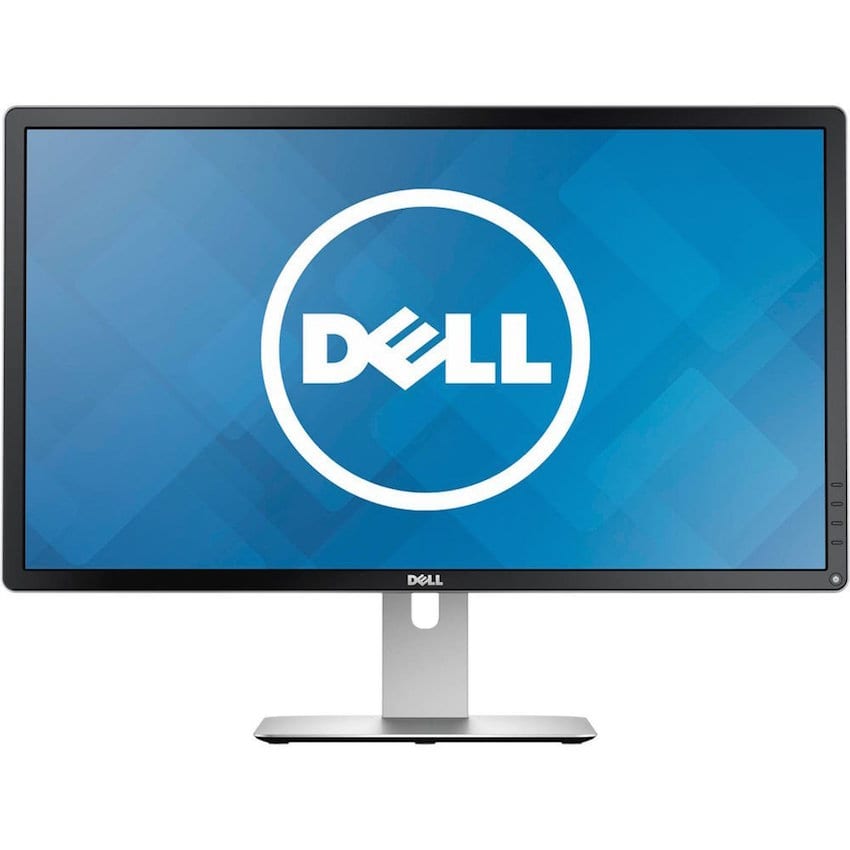 I recently bought a Retina iMac, which has a deliciously gorgeous 27-inch display at what I think was officially described as eleventy billion pixels. It is a beautiful display and a beautiful machine, but you can experience the greatness of computing at 4K much more inexpensively with the Dell 28-inch Ultra HD 4K Monitor, which Amazon has available for $488. It is worth it at twice the price, to be honest. While you can get a higher refresh rate and more pixels in an UltraSharp monitor for over a thousand dollars, under $500 buys you an amazing screen experience. Just be sure you have a decent video card because it doesn't have to be a barn burner, but it needs to be able to drive 3840×2160. A recent video card under $100 paired with this monitor will transform your daily work, especially if you work with text or spreadsheets day in and day out. It is, to me, as revolutionary as the move from one to two monitors for your daily driver.
6. Jam XT Speaker
Price: $50, JAM Audio Suggestion written by: Jeff Hicks (@jeffhicks), Petri Contributing Editor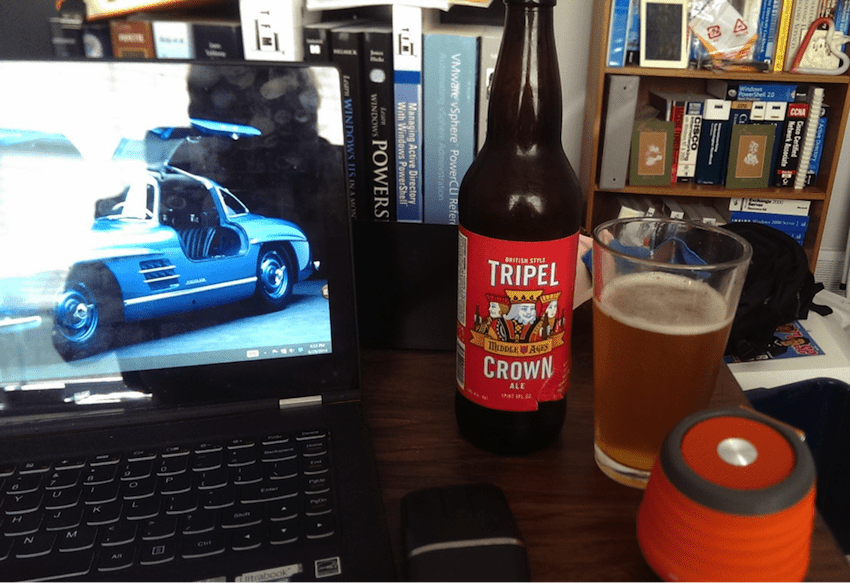 What IT pro doesn't like music? And since most IT pros are always on the go these days with a variety of mobile device options, it makes sense to include a decent speaker. I'm assuming your phone or tablet doesn't have a terrific speaker in which case a Bluetooth speaker makes a lot of sense. My gift suggestion is the Jam XT speaker from Jam Audio. I have this very speaker and use it all the time. A major advantage to this speaker is its rugged build quality. It is resistant to dust, splash-proof and rugged enough to be banged around. It even comes with a carabiner so you can clip it to your backpack! The unit charges quickly, and I always seem to get more battery life than what is advertised.
Here's the speaker at work on a Friday afternoon at my desk. Don't you think the orange color goes nice with the beer? I've used it with my laptop, my Lenovo tablet, my HTC Phone, and my iPod Touch. I think it would make any IT pro smile. Especially if you include a beer!
7. Eclipse SEE2 UV150 USB to VGA dongle
Price: $15.00, Eclipse  Suggestion written by: Aidan Finn (@joe_elway), Petri Contributing Editor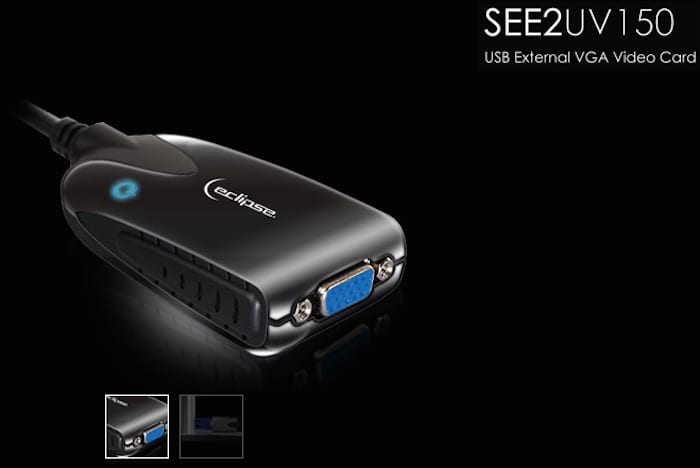 Few Ultrabooks on the market come with a built-in VGA adapter, which poses a real challenge for IT pros that need multiple displays. This is especially problematic when presenting at industry or user group events. I love Ultrabooks, but I hate that neither my Lenovo ThinkPad S2 Yoga or my Toshiba KIRAbook have a VGA output. Ultrabooks come with three sizes of HDMI output, which include full, mini, and micro outputs. I have a dongle for handling that, but it is rare that I arrive in a meeting room or venue and find a HDMI input of any kind. VGA is the norm, and that's the kind of output we need to be able to offer.
With that said, my solution was to purchase a Eclipse SEE2 UV150 USB to VGA dongle. With this device I have reliable and high screen resolution output of 1600 x 1200, which is way beyond what most projectors offer. The dongle also fits nicely in my laptop bag, along with my clicker. I just plug the device into a USB port, connect it to the monitor, and I have a second display that I can mirror or extend to. For those who want a little more, you can even extend your display by up to six monitors, by using six of the UV150 dongles!

I have read about other less-costly devices from other vendors and even tried some, but none have worked. I've been relying on this device for nearly two years now, on Windows 7, Windows 8, and Windows 8.1 devices. It even worked with Windows 10 when I upgraded my KIRAbook to the Technical Preview. Every time, the UV150 works, and that's why I recommend it.
8. Super Smash Brothers
Price: $40 (3DS), $60 (Wii U), Nintendo  Suggestion written by: Jeff James (@jeffjames3), Petri Editorial Director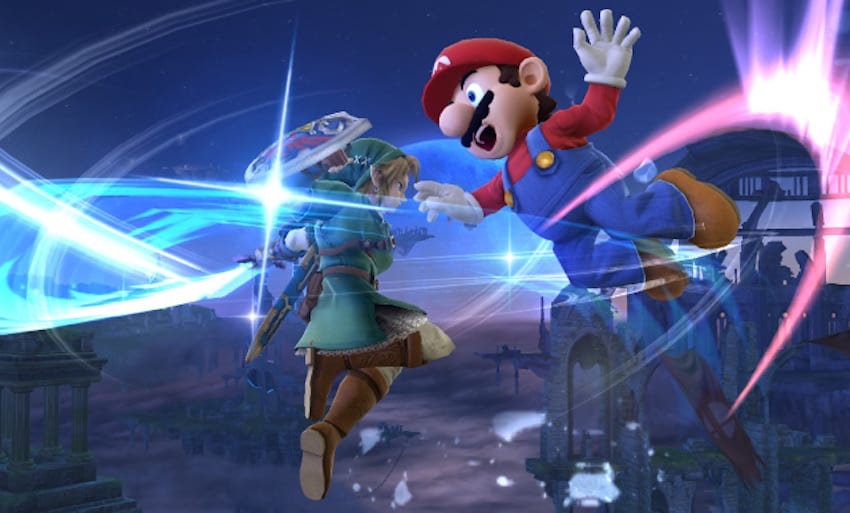 I don't need to convince any system administrators reading this that working in IT can sometime be an overly stressful job. So with an eye toward stress relief, I'd like to humbly suggest Super Smash Brothers from Nintendo, available for the Nintendo 3DS and the Nintendo Wii U. So why am I not suggesting an XboxOne or a PlayStation4 game? Let me explain.
For starters, Super Smash Brothers is one of the greatest fighting games every made, with a level of polish and attention to detail that puts most other fighting games to shame. It's packed with legendary heroes from the Nintendo character stable — from Link and Zelda (from the Legend of Zelda game series) to Samus (Metroid) and Mario and Luigi (Super Mario Brothers). It's also gore-free and playable by all ages. And the Wii U version runs at an amazing 1920 x 1080 (full 1080p) resolution at a silky-smooth 60 frames per second.
Finally, nothing is quite as satisfying as pummeling your IT co-workers in a heated match of Smash. Frustrated with penny-wise, pound-foolish IT management, clueless end-users, and the maddening "It's a hardware problem! It's a software problem!" shell game with IT vendors? Don't send that career-ending email! Just grab some brews with your mates, boot up the Wii U, and pummel the pixelated snot out of your opponents using the Giga Bowser, Rocketbarrel Barrage, or Triforce Slash final moves from some legendary video game characters.
8. iOAuto Smartphone Car Mount
Price: $40 ProClip USA  Suggestion written by: George Coll (@georgecoll), Managing Partner / Blue Whale Web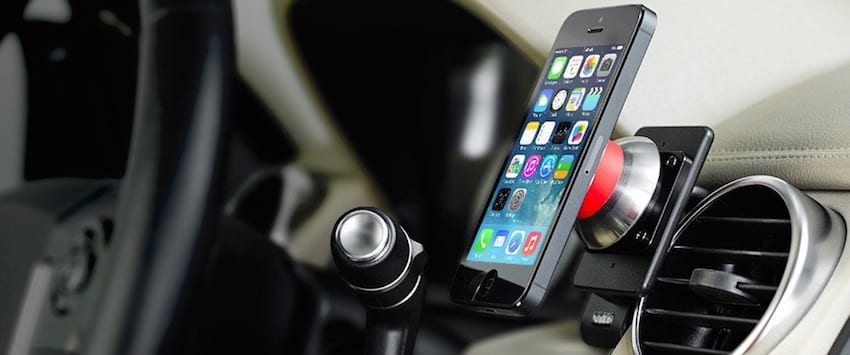 I don't know about you guys, but it drives me crazy to juggle my mobile phone in one hand when I'm my car. Now the first thing you might ask is what the heck am I doing messing around with my phone while driving? The reality is that we all deal with incoming calls or use our mobile phone for navigation, but I believe that juggling it in my hand isn't safe at all.
I recently found the perfect solution. It's called iOauto, and its a simple magnetic device that securely and easily holds my phone in place while in the car. There are a lot of devices on the market, and it is a struggle to find one that fits a particular phone make or model. And if you're like me, I am always upgrading to a new mobile device, so just when I thought I had the problem solved I have to find a new fixture to hold my phone.
The iOAuto device works very well. Simply adhere a thin metal disc to the back of your phone and the magnetic base to a spot on your dash, and your problem is solved. Installation takes less than a minute. I've even secured the metal disc to the inside of my phone's protective case, and it is neatly hidden away. I highly recommend it!